About
tourism, hospitality, community, education, strategy
Master of Arts in Tourism Management – Royal Roads University
Tourism & Recreation Resources Management – Lakehead University
Outdoor Recreation Technician – Seneca College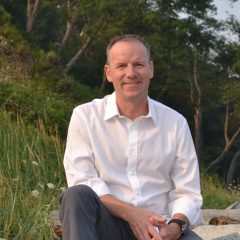 Ray is a community-based tourism planner and consultant, and tourism educator. 
His passion for tourism then led him to pursue a Master's Degree in Tourism Management where he was the recipient of the inaugural 2011 British Columbia Ministry of Tourism, Culture and the Arts Tourism Management Research Award. Ray works with public and private sector clients, municipalities, regional and provincial governments, and Indigenous communities on community tourism development, tourism experience development, destination management and marketing, sustainable tourism development, community capacity-building, and adventure tourism. In addition to his consulting work, Ray is an Associate Faculty member in the Department of Tourism and Hospitality Management with North Island College and was Associate Faculty in the School of Tourism and Hospitality Management with Royal Roads University from 2011 to 2017.
Ray has deep experience working in the tourism industry, starting as a front-line operator and entrepreneur in the early 1980's; working in the manufacturing and technology sectors with many tourism-hospitality service clients (SilverBirch Hotels, Disney); and has been providing tourism-focused strategic planning and facilitation to tourism operators, governments, and stakeholders since 2008. He served as Industry Services Manager with a Regional Destination Management Organization and as a member of the Board of Directors of Tourism Victoria from 2010 to 2015. Ray is a founding Board member with the Nature Trails Society.
Some of Ray's clients include: Indigenous Tourism BC, Parks Canada, Treaty 7 Management Corp., Destination Canada, Alberta Ministry of Culture and Tourism, Destination British Columbia, BC Ministry of Jobs, Tourism & Skills Training – Tourism Policy Branch, Tourism Vancouver Island, Tourism Prince Rupert, City of Lethbridge, City of Nanaimo, Greater Victoria Harbour Authority, WorldHost Training Services, Central Alberta Tourism Stakeholders, Mount Seymour Resorts, Vancouver Island University, Northern Bruce Peninsula Tourism Stakeholders.
Ray has been a presenter at the BC Tourism Educator's Conference, Velo-CIty Global, Mountain Bike Tourism Symposium, Victoria International Cycling Festival, Canadian Council for Small Business and Entrepreneurship, and was a keynote speaker at the Australian Cycle Tourism Conference.